Malaria Drug Aralen Tested As Coronavirus Treatment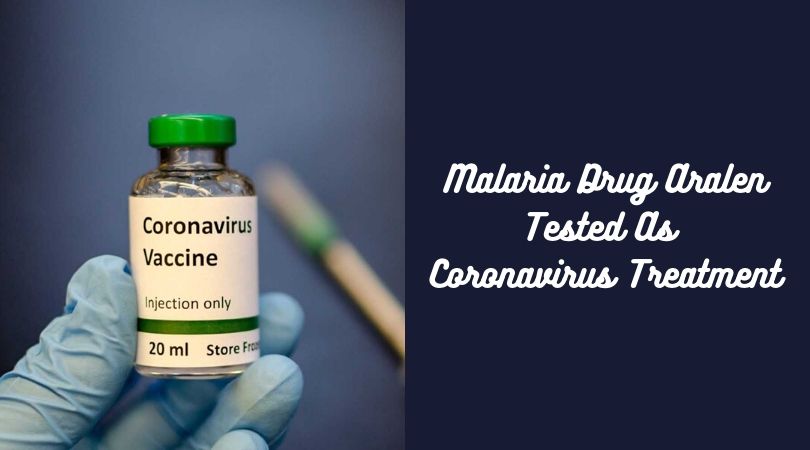 The solution to Chinese coronavirus can be a cheap drug, chloroquine, which was discovered in 1934 by Hans Andersag and coworkers at the Bayer laboratories. The Rega laboratory at the University of Leuven (Belgium) studied this vaccine against the Severe Acute Respiratory Syndrome, known as SARS. And SARS, like COVID-19, is caused by a coronavirus.
"When we conducted a study on chloroquine in 2004, it was after an outbreak of SARS," said virologist Mark van Ranst. "Then there were no more patients to check for. Therefore, we published an article in an international publication and said that when a new outbreak of coronavirus occurs, it can be verified. Chinese doctors read this article and then began to experience chloroquine."
Since coronavirus is spreading all over the world, scientists at the Leuven University Laboratory suggest that in the coming weeks we will all be confronted with the process that is observed in Italy, where there was initially a small outbreak.
"At present, WHO considers coronovirus epidemic to be a pandemic. I agree. It meets all the criteria to be a pandemic," the laboratory employee continued. "When people hear the word pandemic, they are often scared because they saw films about things that are really scary. But the word "pandemic" only means that it is geographically distributed throughout the planet. This infection is compared to the flu, it is quite serious but not nearly as scary as the widespread Ebola. Degrees of pandemics can be various."
Professor Mark van Ranst told that, according to the Chinese authorities, Aralen (trade name of chloroquine) is probably effective against the new coronavirus:
"I think that over time, better antiviral drugs will appear that are more effective. But they will be more expensive. A new vaccine should be tested not only against placebo because it can become unethical but also against Aralen. And these new drugs should show their superiority over chloroquine, which is extremely cheap."
In the meantime, the virologist recommends avoiding close contact with other people and observing hygiene:
"You have to wash your hands not only symbolically for 5 seconds, it does not work. You must do this for a full 20 seconds. People hate to count seconds, but if you sing Happy Birthday to you twice, then 20 seconds will pass."
Tags: coronavirus, viral infections, viruses